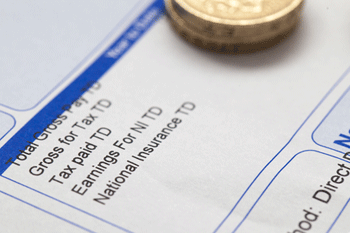 More than 2,000 council staff were paid in excess of £100,000 last year at a cost of nearly £300m to the taxpayer, according to the 'Town Hall Rich List'.
The research into executive pay, published by the TaxPayers' Alliance, shows that while 2,181 employees took home more than £100,000, this had fallen by 5% from the previous year.
The findings also show that 542 council staff received over £150,000, with 34 of these earning in excess of £250,000. The council with the most employees in receipt of remuneration over £100,000 was Glasgow with 32.
Chief executive of the TaxPayers' Alliance, Jonathan Isaby, said: 'It is good news that the number of senior council staff making more than £100,000 a year is falling, although that may only be because many authorities have finished paying eye-watering redundancy bills.
'Sadly, too many local authorities are still increasing the number of highly paid staff on their payroll. It's particularly galling in places where councils are pleading poverty and demanding more and more in council tax. Taxpayers expect their council to be filling potholes, not pay packets.
'Many rank-and-file staff in local councils will be equally appalled – at a time when councils across the country are freezing pay, it appears the money they're saving is being used to line the pockets of town hall tycoons.'
Local government secretary Eric Pickles said the research shows councils still need to do more to curb excessive pay. 'This Government has taken steps to open up the secret pay deals struck behind closed doors, and given elected councillors new powers to veto excessive pay and perk. But councillors now need to use these powers, and stand up for local taxpayers,' he said.
The Local Government Association said the 5% fall in officers earning more than £100,000 follows a decrease of 11% from the previous year's report. A spokesperson said: 'This report shows that salaries for senior officers in local government are continuing to fall. In the past four years local government has made significant savings to senior pay, reduced council tax in real terms and managed the biggest cuts to local service budgets in living memory.
'Senior managers are responsible for overseeing vital life and limb services like child safeguarding and adult social care where there can be no margin for error. Their pay is set to balance this level of responsibility with the need to offer good value for taxpayers' money.'