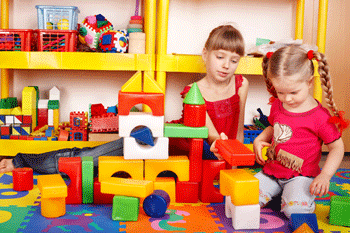 The Government has launched a new project designed to encourage more men to work in early years education.
Men currently make up just 3% of early years staff in England which feeds the myth that men are less suited to caring roles than women.
The project, which will be run by the Fatherhood Institute, will challenge the stereotypes that exist around men's roles in early education, using relatable case-studies from men who have left other careers.
The scheme will be supported by a £30,000 Government grant.
'Every child needs a role-model to guide them – whether that's a parent, a close family member or friend, or someone at nursery or preschool that makes a difference in their life,' said children and families minister Nadhim Zahawi.
'The early years staff who support children in the first few years of their education equip them with important skills before they reach the classroom, getting them on track to succeed as they get older.
'Just as parenting is a shared responsibility, so is kickstarting a child's love of learning. I want more men to play a positive role in educating and caring for our next generation.
'That's why we're supporting the Fatherhood Institute to encourage men from all walks of life into early years careers, to give children the best start in life and be a part of this important and rewarding sector.'
Dr Jeremy Davies, head of communications at the Fatherhood Institute, welcomed the announcement.
'We are delighted to be leading this work on behalf of the early years sector,' he said.
'Old-fashioned attitudes about caring and education being "women's work" have no place in modern Britain – the world has moved on, dads are doing more hands-on childcare than ever before, and our nurseries and preschools need to catch up.'