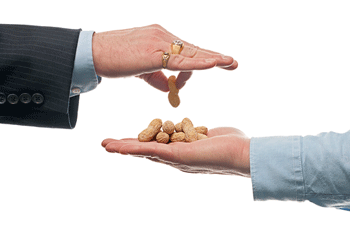 Shadow work and pensions secretary Rachel Reeves has urged councils to adopt a living wage.
Speaking at an event yesterday in South Shields, which was organise by the Trade Unions Congress (TUC), the Labour MP said local authorities should tackle the issue of low pay.
'I think that councils are really struggling with the cuts in local authority grants and it makes it hard, especially here in the North East of England, which has been suffering some of the biggest cuts,' she said.
'But I would like to see employers, both councils and the private sector, go further and I hope that more progress can be made.'
According to research published today by the TUC the Treasury could receive an extra £2.1bn from increased tax and national insurance contributions if 4.8m low-paid workers were paid the living wage.
'Of course, not every employer can afford to pay their staff the living wage, but many more can,' said TUC general secretary, Frances O'Grady.
'Increasing the number of people across the UK who are paid at least the living wage would mean huge savings for the public purse in extra taxes paid and fewer benefits claimed.'