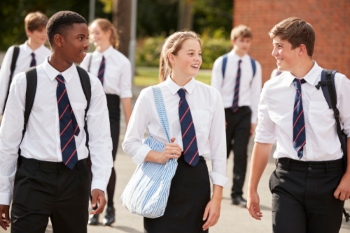 The Government is under increasing pressure to rethink its plans to open schools on 1 June after more councils highlighted safety concerns.
Prime minister Boris Johnson announced schools – which have stayed open for the children of key workers and vulnerable children – would start to reopen more widely from 1 June.
However, several authorities have said they will advise schools not to open until they are confident they can do so safely.
Liverpool City Council and Hartlepool BC said yesterday that they would keep schools closed, while a raft of other authorities joined them.
Calderdale Council has said schools should not return until they can ensure the safety of staff and pupils. Leader, Cllr Tim Swift, said: 'The council has major concerns that the Government's tests are not currently being met within Calderdale, and for this reason we are advising our schools against opening more widely on 1 June.
Durham Council's member for children and young people's services, Cllr Olwyn Gunn, said: 'The Government's announcement on a phased return to school is both controversial and complex, but the safety of children and staff is paramount.
She added: 'There is no simple answer to the phased reopening and I'm acutely aware that there is a nervousness about returning too early.'
Bury MBC, Conservative-run Solihull MBC and Brighton and Hove City Council have issued similar warnings while others – including Manchester, Birmingham and Leeds City Councils – have issued later dates for schools to restart. Leeds leader, Cllr Judith Blake, told BBC Radio 4's Today programme: 'Let's move
away from an arbitrary date and work with our schools... the Government needs to understand that they need to take local factors into account.'
Scotland, Wales and Northern Ireland are not expected to reopen on 1 June.
Local Resilience Forums (LRFs) are in discussion with the Government on how advice may be different from one area to the next, The MJ understands.