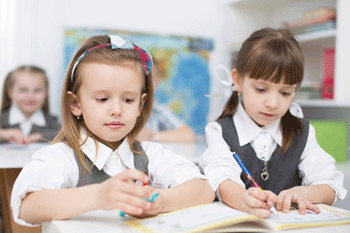 Hundreds of schools will not re-open next week as councils express concern over the safety of pupils and teachers.
Councils across the country have warned they will not re-open schools, despite Boris Johnson outlining plans for the partial re-opening of schools for pupils in nursery, reception, Year 1 and Year 6.
Liverpool City Council said schools would only be open to the pupils of key workers and vulnerable children from the start of June.
The council's director of children and young people's services, Steve Reddy, said: 'Our guiding principle is that schools can only re-open to other pupils when it is safe to do so and not a moment before.
'Only once we can be sure that schools are safe for both children and staff will they be able to open to more children. The safety of your child, and of our staff, is our top priority.'
Hartlepool Borough Council also said its schools would remain closed as cases of coronavirus in the area have continued to rise.