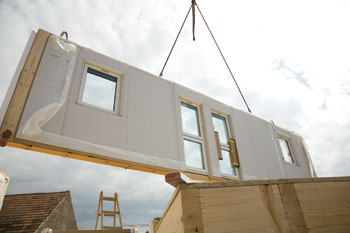 Temporary modular homes are to be developed for homeless families in the capital following a £11m investment by mayor Sadiq Khan.
London boroughs have joined forces with the mayor to manufacture homes that can be placed temporarily on unused land.
The funding will deliver up to 200 affordable homes to rent, which can be moved from one site to another as required.
The initiative is run by the Pan-London Accommodation Collaborative Enterprise (PLACE).
Cllr Darren Rodwell, London Councils' executive member for housing and planning, said: 'PLACE will deliver new family-sized housing for homeless Londoners in their borough – close to their schools, jobs and support networks – and provide a high-quality alternative to other forms of temporary accommodation.
'It represents an innovative new approach and we're pleased to have the mayor's support for this crucial work.'