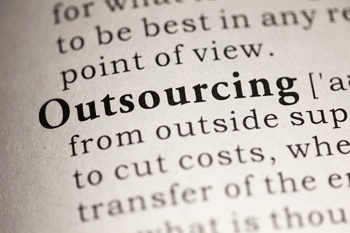 The Government has been advised to 'slow down' on outsourcing more public services, as polls suggest widespread uncertainty surrounding accountability.
A survey undertaken by Populus for the Institute of Government found half of those questioned felt 'no-one' takes responsibility when problem arise in outsourced public services.
In a report published today, the think tank said political parties would now need to focus on fixing 'broken and underperforming' public service markets.
It also called on ministers to 'show that government is in control' by sharing information on the costs and performance of service providers with the public and Parliament. According to the think tank, this approach would also 'increase the focus on ensuring value for money'.
Publishing its Programme for effective government, the Institute of Government said more complex outsourcing projects 'often underperform' due to 'perverse' contractual incentives, 'weak public sector oversight' and a lack of transparency and competition.
Calls were also issued for greater scrutiny of new outsourcing deals – in particular those costing over £100m - 'to make sure they are sensible'.
'Small improvements to public sector processes can have big impacts,' the report said.
'Making such improvements needs good organisational leadership; solid information on customers and costs; a willingness to experiment (and fail); and a steady flow of ideas and information about what works from frontline workers, service users and communities.'