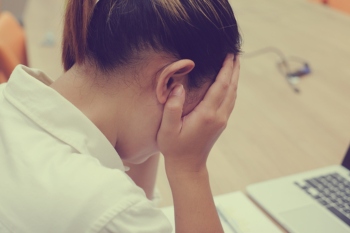 The Local Government Association (LGA) has urged ministers to reverse public health cuts amid warnings the COVID-19 pandemic has left staff exhausted and exacerbated recruitment difficulties.
More than half of councils taking part in an LGA survey reported that staff shortages were causing 'disruptions' to public health services.
The survey results were published to mark today's start of the annual public health conference, which the LGA organises in partnership with the Association of Directors of Public Health (ADPH).
LGA analysis showed that the public health grant has fallen by almost a quarter (24%) in real terms since 2015-16, equivalent to a total reduction of £1bn. The greatest reductions have been in deprived areas with the highest levels of health inequalities.
The ADPH and LGA urged ministers to commit to long-term funding increases, including an extension of the Contain Outbreak Management Fund, so public health services can retain the expertise they built up during the pandemic and prepare for future variants.
Chairman of the LGA's community wellbeing board, David Fothergill, said: 'Local public health teams have gone above and beyond over the last two years to support their communities through the pandemic.
'It is clear that staff are exhausted from this effort and there are growing gaps in the public health workforce.
'Although restrictions have been eased in England, community transmission is on the rise again and COVID-19 has, sadly, not gone away.
'To tackle this – alongside the wide range of services they provide, such as tackling childhood obesity and treating substance misuse – councils need a real terms increase in their public health grant as well as long-term funding assurances from the Government.'
The Government has been asked to comment.