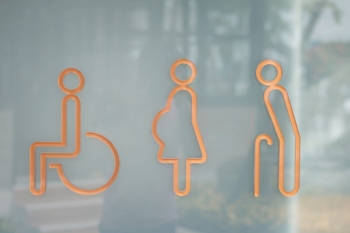 Funding announced in yesterday's Spring Statement will help provide over 500 new Changing Places Toilets in England, the ministerial disability champion has confirmed.
The Chancellor confirmed in his Spring Statement that over £23.5m has been allocated to 191 councils across England to install Changing Places toilets in public places and tourist attractions in a move that will improve accessibility.
There are currently just over 1,300 registered Changing Places toilets in England – these are larger accessible toilets for people who cannot use standard accessible toilets, with equipment such as hoists, curtains, adult-sized changing benches, and space for carers.
Today's package will bring the total number of Changing Places toilets to 1,813.
'It goes without saying that people with severe disabilities, their families and carers should be able to go shopping, plan a day out or travel without needing to worry about whether they will have access to suitable toilet facilities,' said ministerial disability champion Eddie Hughes MP.
'I am delighted that our funding today will help provide over 500 new Changing Places Toilets in England, enabling people to enjoy everything their local area has to offer with dignity and freedom.'