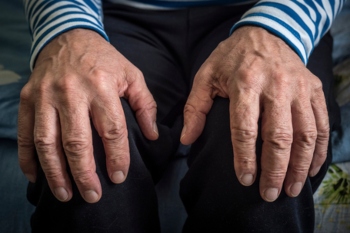 Many of the poorest pensioners will pay the same for their care as richer people after the Government released more details of the new cap on home and care costs.
Analysts have said the change could save the Government hundreds of millions of pounds, but leave many poorer homeowners with 'catastrophic costs' including the need to sell their homes to cover the costs of long-term care.
Last night Prime Minister Boris Johnson was warned that MPs in 'red wall' seats could revolt when the changes are put to a Commons vote next week.
In September Mr Johnson announced both a 1.25% rise in national insurance - known as the health and social care levy - and a cap of £86,000 on the amount a person in England would pay for social care. The cap was expected to consist of all care costs, including means-tested council funding. But the Department of Health and Social Care said yesterday that only private contributions would count towards the cap.
Director of policy at the King's Fund thinktank Sally Warren said that with the new Government model the state will contribute if assets are less than £100,000, 'but the cap is set not on total care costs but on how much the individual spends [on their care].
'They would still need to spend £86,000. This is barely better than the current system. The maximum exposure is £86,000 versus £92,000 under the current system.'
The Department of Health and Social Care has defended the change to a national newspaper, saying that it 'will mean everyone is better off' and that 'compared to the current system more people will be supported with their social care costs, have greater certainty over what they need to pay and receive higher quality care'.