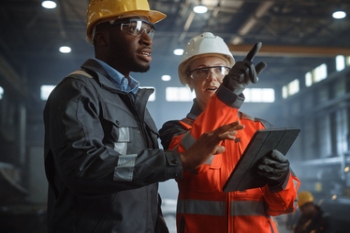 Nearly a quarter of manufacturers say that regional mayors and local councillors should be given more responsibility for driving the levelling up agenda.
A new report Levelling up: Bridging the gap between policy and progress, published by Make UK, reveals a significant number of manufacturers (30%) are not convinced levelling up has delivered any tangible benefit to their business.
The research, which drew on responses from 225 manufacturers, revealed that 37% are neither satisfied nor dissatisfied with the Government's current levelling up agenda. This is down from 52% two years ago.
Make UK's study also found that frustration with pronouncements about levelling up is particularly high in the areas that are supposed to be the main beneficiaries of what the Government frequently claims is its main priority.
Some 35.7% of businesses in the Northeast were not satisfied with the Government's current progress on its levelling up agenda, with 37% in Yorkshire & the Humber echoing this sentiment and 27% in the Northwest.
A quarter of manufacturers said that allowing the available levelling up cash to be distributed locally by regional mayors would mean it could be used better to target issues and deliver growth and prosperity where it is needed.
Nearly a quarter (22%) said local councillors should also have input into how levelling up funds are used.