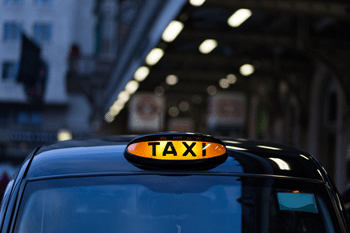 Local authorities will have to conduct right to work checks on all taxi and private hire drivers, under new measures in the Immigration Bill.
The new measures mean that licensing authorities will be required to conduct checks on applicants to ensure they are in the UK lawfully, and that they have permission to work before granting a licence.
Anyone who has their license revoked for immigration reasons will also have to return the license to the licensing authority.
Immigration minister James Brokenshire said: 'Taxi and private hire drivers are usually self-employed and therefore not subject to existing right to work checks conducted by employers. This leaves scope for exploitation by illegal workers.
'Through the Immigration Bill we want to ensure drivers and operators are in the UK legally – and have the right to work.'
Checks are already conducted by authorities to ensure someone is 'fit and proper' to hold a license, but, before these new proposals, immigration checks were not mandatory.