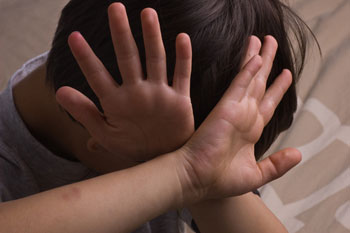 Ministers today rejected calls for the mandatory reporting of suspected child abuse – claiming an effective case for a new law has not been made.
Home Office minister Victoria Atkins issued the Government's long-awaited response to a 2016 consultation, which sought views on the possible introduction of either a mandatory reporting duty or a duty to act.
But after a lengthy period of reflection, ministers have decided that there is not a strong enough case to support either proposal.
Ms Atkins said: 'Given the consultation outcome and after careful consideration, we have concluded that the case for the introduction of a mandatory reporting duty or a duty to act has not been made, and would not, against the landscape of our current arrangements, deliver better protection for children.
'Therefore, neither of these proposals will be taken forward at this time.'
However, Ms Atkins added that 'practitioners should make an immediate referral to local authority children's social care if they believe that a child has suffered harm or is likely to do so, as set out in statutory guidance already'.
The Government came under pressure during the consultation from public sector organisations concerned that a legal duty to report suspected abuse would either be too costly to administer or could overwhelm already-strained local authority children's services departments.
Vice president of the Association of Directors of Children's Services, Stuart Gallimore, said: 'We think it's sensible that the Government has decided against introducing a mandatory reporting duty or a duty to act for professionals following a public consultation.
'The Government has acknowledged that there is no evidence that such reporting systems will provide greater protection for children nor improve their outcomes.'
Chair of the Local Government Association's children and young people board, Cllr Richard Watts, said: 'We are pleased that the Government has listened to the concerns of the LGA, local councils and our partners across the public sector.
'We do not believe that mmandatory reporting would have addressed the current challenges in protecting children in the UK.
'Evidence shows that referrals to the police and children's social care are already higher than in comparable jurisdictions in other countries with mandatory reporting systems, and rates continue to increase significantly year-on-year.'