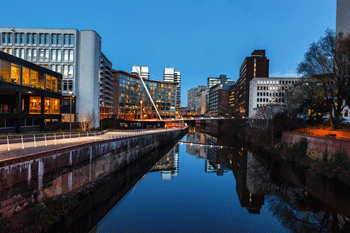 A 'People's Plan' has been launched in Manchester to gather views on how the city should be run under an elected mayor and devolved powers.
An alliance incuding researchers, academics, business people, trade union members, and campaigners says it wants to gather ideas and thoughts on what the future for all areas of Greater Manchester should be.
It will explore key issues such as the economy and jobs, health and social care, transport, housing, the environment and 'how to build a citizen-led democracy'.
The alliance, which stresses it is not run by any one organisation, says the People's Plan aims to 'amplify the voices of local people and civil society and provide a constructive challenge to the region's strategies and delivery' ahead of Greater Manchester's first Mayoral election next year.
Professor Karel Williams of the Centre for Research on Socio-Cultural Change at the University of Manchester, said: 'If devolution is to work, we need a new politics of participation. I am supporting the People's Plan as a first step towards engaging ordinary citizens.'