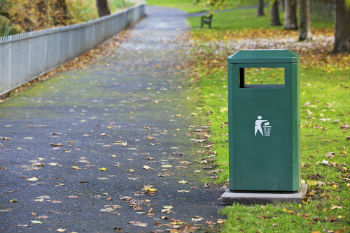 Manchester City Council has signed a formal partnership with Keep Britain Tidy in a bid to become the UK's first 'Tidy City' by 2020.
As well as tackling litter in all forms, the campaign will also aim to boost recycling rates, limiting the impacts of climate change and deliver better green spaces and waterways.
Allison Ogden-Newton, chief executive of Keep Britain Tidy, said: 'We are very proud to be working with Manchester on its journey to becoming the country's first Tidy City and to see its commitment to creating a fantastic environment for those who work and live in the city, or visit it.'
The council's executive member for neighbourhoods, cllr Nigel Murphy, added: 'We're committed to playing our part, by making sure our streets are cleaned and our bins are emptied.
'However, we need as many people, businesses and organisations as possible on board, which is why we're so excited about the launch of this ground-breaking new partnership with Keep Britain Tidy.'
To support the campaign, local organisations and businesses will be invite to join an independent taskforce.