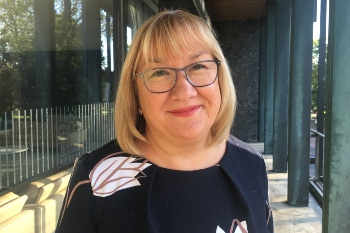 The Good Home Inquiry was established to look at the poor quality of our homes, to consider the consequences, and to explore what needs to be done to rectify it. There are currently 4.1 million homes classified as 'non-decent' and nearly half of these homes are lived in by someone over the age of 55. With more of us living for many years longer than previous generations, this presents a serious health risk which is only going to get worse unless something is done. We also need to make changes to our homes to reduce carbon emissions. We will not achieve net zero without decarbonising our housing – much of which is old and energy inefficient.
The Good Home Inquiry set out to understand what could and should be done to address these challenges.
The government's Decent Homes Standard is currently used as a measurement for housing quality, particularly in relation to social housing. However, it is under review, with many in the housing sector claiming it does not provide a comprehensive account of what makes a 'decent' home. The worst performing type of housing in terms of the proportion of non-decent homes is in the private rented sector where a quarter of homes are below the standard (1.1 million out of 4.5 million homes) and there are 2.6 million (17%) owner-occupied homes in England which do not fulfil the standard.
There is a common misconception that those who own their own homes are wealthy and can afford renovations – in fact, in a survey conducted by Ipsos MORI as part of the Inquiry cost was cited as the main barrier to making home renovations. While individuals may have to take responsibility for their home repairs, participants in the Good Home Dialogue – a series of workshops conducted by BritainThinks with 89 members of the public – felt strongly that national and local governments, landlords and housing associations should be responsible for the quality of homes in England and homeowners looked to external bodies for support and discussed barriers to making improvements which included reputable tradespeople, difficult landlords and financial restraints.
Indeed, policy reviews conducted by the Centre for Collaborative Housing Evidence (CaCHE) for the Good Home Inquiry found that one of the most significant barriers to improving our housing stock is the gap between national policy and local delivery. An absolute focus on home building has led to a policy vacuum in how to maintain and improve our existing housing stock. This has meant that many local areas of the country lack a coherent local strategy and have been unable to offer a coordinated response, which is supported by reliable long-term funding. We're calling for a cross departmental strategy that is led by a government minister and for Homes England to be to make existing homes a priority.
There is also the issue that different parts of the country face various issues so the route for people to making improvements in their respective homes is likely to be different. For example, a homeowner or landlord in the south-east of England may be able to leverage more housing equity than in the north-east where house prices are lower. Coupled with the issues that many people often do not know who to approach for the help they need tackling problems of quality and condition.
This is where the idea of a local hub – what we are calling the 'Good Home Agency' – through which a range of partner organisations and agencies, national grants or loans, and wider services can be organised came from. The 'Good Home Agency' would be delivered locally but as part of a national network. Though mandated by national government there would be significant scope for local design and the ability to build on existing provision from existing organisations such as Home Improvement Agencies. It would act as a single point of contact, providing access to information, advice and support for people looking to implement improvements.
It is going to take action from all levels, national and local government as well as private individuals to improve our housing stock. We need greater national ownership of the severe problem that our existing housing stock presents, but how this is implemented at a local level is the key opportunity for home improvements. We believe that a 'Good Home Agency' will be able to bridge that gap and provide people with the support and knowledge they need to make improvements to their homes and to finally start raising the standard of England's housing stock.
Pat Ritchie is chief executive of Newcastle City Council and panellist for the Good Home Inquiry