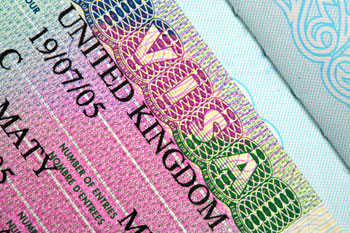 A large majority of the British population believes immigration puts pressure on schools and hospitals, according to an attitudes survey.
A British Social Attitudes survey, carried out by NatCen, revealed 71% of respondents think immigration increases pressure on schools across the country and 63% say the same about the NHS.
The figures decreased slightly when those who took part in the survey discussed the impact of immigration on schools and hospitals in their local areas.
62% said it increased pressure on their local schools and 57% said it increased pressure on their local hospitals.
In contrast, only 35% of respondents reckon that immigration is bad for Britain's economy and just four in ten (40%) believes it undermines Britain's cultural life. This is a drop on 2013 when it was 47% for the former and 45% for the latter.
The attitudes survey revealed a significant social divide over the issue of immigration. 15% of graduates think that immigration is bad for the economy and 21% of them thinks it undermines Britain's cultural life.
The figures are significantly higher for those who do not have any educational qualifications, with 51% saying immigration is bad for the economy and 54% believing it undermines British cultural life.
Prof John Curtice, senior research fellow at NatCen, said: 'This survey highlights that it is the belief that immigration puts pressure on public services that now appears to be the driving force behind public concern about the level of immigration into Britain.
'Even during a period where the public appeared less concerned about the economic and cultural consequences of immigration, substantial majorities still said that migrants were having a net negative affect on British schools and the NHS.'
'It would appear that assuaging this concern will be a key priority for the next prime minister as the government tries to meet the concerns about immigration that were evident during the EU referendum,' he added.