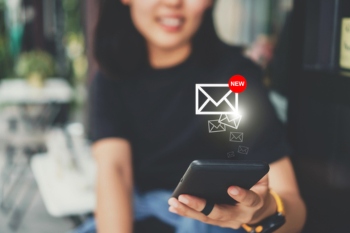 It's safe to say the UK is entering a pivotal period in its efforts to combat COVID-19 with the Prime Minister revealing the government's planned 'irreversible' roadmap out of lockdown in the coming weeks. However, with restrictions still in place for at least the next few weeks, pressure on local authorities will remain high as public services continue to operate at a reduced capacity up until the proposed elimination of restrictions on the 21st of June.
For many, the third national lockdown is providing the greatest physical and mental challenges since the onset of the pandemic in the UK and at this time of hope it's critical that local authorities are able to demonstrate clear leadership to members of the public and strike the balance between being cautious and excited for the future.
With proposed dates now in place for the phased opening of the country and various areas of the economy now painting a glimmer of hope, members of the public are going to be demanding updates on how this lockdown is progressing. This in turn with the rollout of national vaccination efforts, the opening of schools as well as BAU updates such as the upcoming annual budget and local elections in early May, creates a unique communications challenge for local government - one that needs to be carefully managed with the involvement of multiple stakeholders.
Local authorities will need to remain reactive and transparent to ensure residents are aware of the changes affecting them.
It has been encouraging to see that since the first national lockdown in the UK in March 2020, local authorities have been able to step up their communication response to maximise relationships with residents. Recent research suggests that local authorities have been sending more messages to members of the public than ever before, due to the impact of the first lockdown and the subsequent varying of restrictions - and it's critical that this is maintained over the next four months.
More than half of local authorities (52.2%) said they're sending more messages to residents, while just over a third are sending the same amount (38.1%).
The majority of messages sent relate to delivery information (20.8%), appointment management (18.2%) and emergency information (18.2%). Put simply, they have been used to communicate things like emergency updates, and changes to public transport and local services such as libraries or leisure facilities. It's imperative that these updates continue at a local level (despite the national updates from the government) to ensure a consistent approach across all channels is maintained.
Public sector organisations have not had the easiest time when it comes to communicating updates to residents over the past ten months. With rules and regulations changing all the time, often at short notice, local authorities have had to step up their communications strategy to ensure all relevant parties remain well informed. It's hoped this roadmap will provide more clarity to all areas of society, however it is critical that communications teams keep their finger on the pulse as the government continues to monitor and react 'to the science'.
Maintaining a great level of engagement has never been so pressing for local authorities - particularly with local elections taking place on the 6th of May - and it's integral this focus continues in the months to come. Residents want to feel confident that their local council is on top of the ongoing situation and is making the necessary changes to keep them and their local businesses safe.
Here are three tips on how local authorities can maintain effective communication as the roadmap out of lockdown begins on Monday the 8th of March:
Offer as much transparency to residents as possible
With the Government aiming to offer as much transparency as they can with the publishing of a new roadmap bringing us all out of lockdown, this is all subject to change based on the rollout of the vaccine and the unpredictable nature of new variants. With this all in mind it's critical that local authorities keep constituents informed about any updates as and when they can, particularly if any of these changes are likely to impact public services provision.
One of the main frustrations amongst the public throughout the entirety of the pandemic has related to the lack of clarity around restrictions; when such as when places will be opening or closing. While some degree of certainty has been established in the roadmap it's integral residents are kept in the loop at both national and regional level.
Members of the public are never going to complain about receiving too many updates about the present situation - particularly those that are less savvy using online platforms. Taking this approach will leave residents with fewer questions and with the confidence that you and your local authority are managing this challenging situation with their thoughts in mind.
Ask constituents for their thoughts and feedback
With local elections coming up on the 6th of May, now is a good time to ask residents for feedback on local services, particularly as the country looks to begin to lift some restrictions in the coming weeks. As well as providing invaluable guidance, it is also one of the most effective ways to showcase your efforts, care and commitment to your community.
While many might see this as potentially opening a 'can of worms', a simple SMS survey, for example, can be used to quickly attain qualitative and quantitative feedback to identify potential pinch points as well as showcasing what the public values.
Use this feedback to personalise future updates between your organisation and the public and establish this long term relationship.
Consistency across multiple channels and touchpoints is key
Despite 96% of UK households now having access to the internet, one in 25 homes can still be considered as blackspots; with this increasing to one in 5 homes for those over the age of 65.
It's therefore integral that any public message is broadcast via multiple channels to maximise engagement. For example, the latest figures suggest open rates for government-specific emails is just 34.2%, meaning other channels such as SMS, social media, PR - and for some - even letters are crucial to ensure mass messaging reaches the correct audience.
For the full results of this research, visit www.textanywhere.com/content-hub/blog/technology/how-covid-19-has-impacted-business-messaging-for-7-industries-across-5-territories
Will Hoare is communications specialist at TextAnywhere