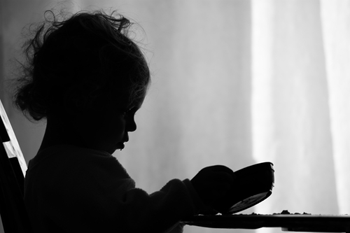 Statutory targets to reduce child poverty in Scotland are 'too long range', MSPs have warned in a new report.
The Scottish Parliament's Social Security Committee said that while it welcomed the reintroduction of statutory targets, it was concerned the targets are too distant.
It is calling for interim targets to be put in place to create 'the sense of urgency and focus' needed to eradicate child poverty.
Committee convener Sandra White said: 'The Bill before us contains challenging targets for measuring child poverty but we believe that these targets do not go far enough.
'The introduction of interim targets would send a much louder message about the importance that is placed on tackling child poverty and they would create a sense of urgency which is needed if we are to really make a difference.'
The report is also calling for stronger independent scrutiny arrangements to be put into place to hold government to account on meeting the child poverty targets.