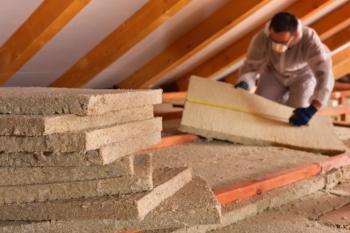 The Government's decision to scrap the Green Homes Grant scheme could lead to a 'postcode lottery' in local energy efficiency schemes, MPs have warned today.
The Environmental Audit Committee (EAC) said it was disappointed the Government rejected its recommendation not to end or wind down the scheme.
It has now written to the business secretary calling for clarity, arguing the decision must pave the way for a multi-year energy efficiency programme within the next Spending Review.
It also warned the move could create a 'postcode lottery' as replacement schemes would only be effective in areas where local authorities have the appropriate resource and capacity.
Philip Dunne, chairman of the EAC, said: 'We have been clear all along: the Green Homes Grant was a good initiative but was poorly implemented.
'This Government has shown its willingness to be an environmental world leader, but I fear its green credentials risk being undermined by poor policy decisions. Actions speak louder than words, and simply abandoning a critically important decarbonisation scheme when cracks appeared sets a poor example in the year we aim to show climate leadership.'