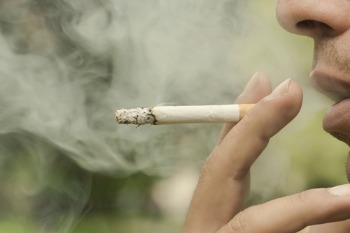 MPs are calling for an increase in tobacco tax to persuade more people to stop smoking.
In its submission to upcoming spending review, the All-Party Parliamentary Group on Smoking and Health is urging the Government to increase tax on tobacco from 2% to 5% above inflation every year.
The group is also calling for public spending on anti-smoking campaigns to be increased by an extra £100m a year, arguing the extra investment would deliver a return on investment of almost 1100% over five years. It also says the number of people that would stop smoking as a result would be doubled.
Bob Blackman, chair of the APPG, said: 'The APPG on Smoking and Health calls on the Chancellor to increase tobacco taxes and invest in tobacco control in the forthcoming Spending Review. Smokers don't just die early, they suffer many years of disease and disability before they do, putting pressure not just on the NHS, but additional disability and social care costs and reduced income tax.
'Every pound invested over the next five years could deliver £11 to the public purse.'