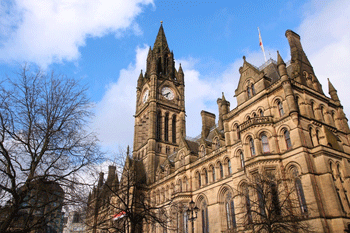 The Government has been warned its City Deals are not necessarily the 'most appropriate model' for wider devolution by the public spending watchdog.
In a new report, the Public Accounts Committee (PAC) warns that while the first wave of City Deals are showing early signs of success, a lack of monitoring and evaluation has made it difficult to assess their overall effectiveness.
'Devolving power and responsibilities carries the risk of weakened accountability,' said chair of the PAC, Meg Hillier. 'The fact that the Government cannot adequately explain where responsibility lies for the success or failure of City Deal programmes should therefore sound an alarm.
'It is also disappointing that there is no effective mechanism for comparing results in different cities, nor to scrutinise the knock-on effects projects in one area might have elsewhere.
'Taxpayers and indeed the Government are unable to assess precisely the impact of what has been delivered through the Deals so far.'
The report urges the Government to be clear about how it will determine the devolution of funding, and work with local areas to strengthen local scrutiny and accountability arrangements.
A DCLG Spokesman said: 'This "One Nation Government" is determined to rebalance our economy and ensure power and resources are devolved from Whitehall to local people who know best what is needed for their area.
'Ministers have been repeatedly clear that devolution of greater powers requires clear accountability, including through directly-elected mayors responsible to local taxpayers.
'The committee is right to recognise that City Deals were the start of a revolutionary new way of working – putting an end to decades of centralisation – and we will ensure lessons learned can inform future devolution deals.'