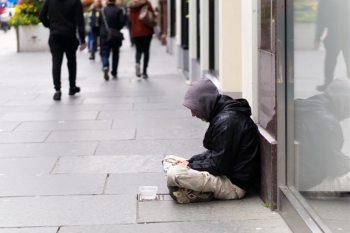 A three-year social investment pilot will help fund over 200 homes for rough sleepers across England.
The pilot will predominantly provide homes in Greater Manchester, London and Teesside, alongside tailored support such as addiction services, education and employment support.
The Government and Big Society Capital will both provide £15m for the scheme, with financial returns being reinvested into providing more homes for the next 30 years.
This will enable existing housing from the property market to be purchased to provide move-on homes for rough sleepers or those at risk of homelessness.
It is the first time the Ministry of Housing, Communities and Local Government (MHCLG) has used social impact investment to fund new homes.
Minister for rough sleeping and housing, Eddie Hughes, said: 'I am delighted to announce this partnership with Big Society Capital that will see a total of £30m invested in new homes for rough sleepers.
'Over 37,000 people have been housed through Everyone In and this social investment pilot will help to provide additional settled accommodation and support to help rough sleepers off the streets permanently.' This pilot is part of the government's much wider action with a further £750 million investment this year to help end rough sleeping for good.
Anna Shiel, head of origination at Big Society Capital, explained: 'This partnership between central government and Big Society Capital is the first of its kind, and a promising demonstration of the role social investment can play in delivering national policy objectives aimed at ending rough sleeping and homelessness.'