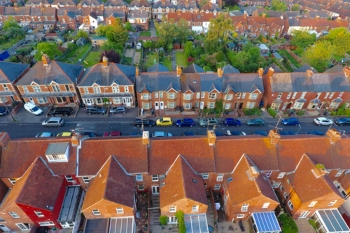 Almost one million low income families are paying rents they can't afford in the private rented sector, according to new analysis.
The research by the Joseph Rowntree Foundation (JRF) found 956,000 households in England are either on low incomes and spend over 30% of their income on rent, or struggle to cover the rest of the rent after housing benefit.
It found that nine in ten of these families are living in poverty, despite four in five of these families having at least one adult in work.
JRF said the report shows how current policies are failing these families, leaving a 'policy black hole' for private renters on low incomes.
It is calling on the Government to deliver 100,000 homes for social rent per year for the next 15 years, arguing this could lift 600,000 people out of poverty and reduce the housing benefit bill.
Rachelle Earwaker, economist at JRF said: 'Our analysis shows that buying your own home through government schemes is simply not an option for the vast majority of people on low incomes, and policies to make rent more affordable are not working either. The impact of the housing crisis is being felt up and down the country: so why is there a policy black hole for the people who most need support?
'With an ambitious new minister at the helm, the Comprehensive Spending Review is the first opportunity for him to signal a clear intent to tackle the housing crisis head on by delivering the homes that can fix the problem.'
A DLUHC spokesperson said: 'We are committed to building more social housing and we've delivered over 382,000 affordable homes for rent, including 149,400 for social rent.
'We're also investing over £12bn in affordable housing and so far nearly £5.2bn has been allocated outside London to support our Levelling Up agenda.'