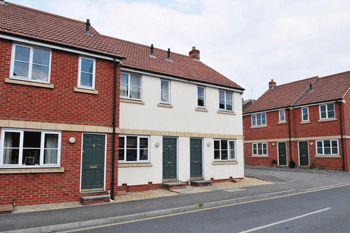 The housing benefit bill could have been reduced by billions if 100,000 social homes had been built over the past two decades, council leaders have said today.
The new research by the Local Government Association (LGA) explores the implications if 100,000 government-funded social rent homes had been built every year over the past 20 years.
It found all housing benefit claimants living in the private rented sector would have been able to move to social rent homes by 2016. They also would have benefited from £1.8bn in extra disposable income over the period.
The analysis shows that the Government would have had to borrow an additional £152bn to build the homes, but every pound spent would have generated a £2.84 return.
Cllr Martin Tett, LGA housing spokesman, said: 'The last time this country built homes at the scale that we need now was in the 1970s when councils built more than 40% of them. With millions of people on social housing waiting lists, councils want to get on with the job of building the new homes that people in their areas desperately need.
'By scrapping the housing borrowing cap, the Government showed it had heard our argument that councils must be part of the solution to our chronic housing shortage. Allowing councils to keep 100% of their Right to Buy receipts is the next step to deliver the renaissance in council housebuilding we need as a nation.'