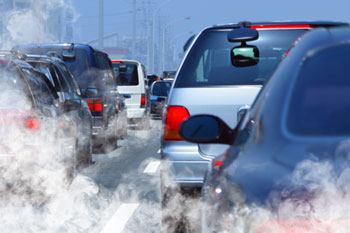 Four London councils have joined forces in an effort to reduce pollution emissions from delivery vehicles.
Southwark, Croydon, Lambeth, and Wandsworth councils are part of a scheme which aims to reduce nitrogen dioxide emissions from both local authority and business deliveries by 40%.
Named Low Emission Logistics and funded by the Mayor's Air Quality Fund, the scheme is designed to improve coordination and change purchasing behaviour.
It also seeks to encourage local businesses to share and use local suppliers.
'We are committed to creating cleaner air in Wandsworth and this project is another important step,' said Wandsworth deputy leader Jonathan Cook.
'By working in partnership with other councils, local businesses and residents, we can take a united and rounded approach to reducing delivery vehicle traffic on our roads.
'Businesses that take part also stand to benefit from the positive PR that comes from making a clear commitment to reducing their emissions.'