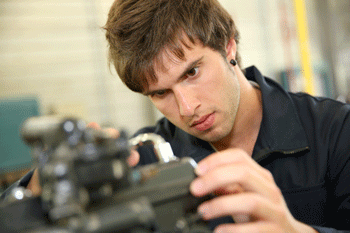 London authorities have called on the Government to allow employers to transfer more than the planned 10% of their apprenticeship levy funding to supply chains.
The apprenticeship levy requires all public and private employers with a wage bill of more than £3m to contribute 0.5% of this bill to fund the creation of three million new apprenticeships.
Whitehall is allowing employers to transfer 10% of their levy funding to supply chains from April 2018. However, London Councils says the Government should increase the proportion they can pass on.
The number of apprenticeships created by London boroughs has grown for the sixth year in a row, according to new data published today by London Councils.
Over 2,000 new apprentices were hired by boroughs and their supply chains in 2016/17 taking the total number of apprenticeships created by London boroughs since 2009 to more than 11,000.
Despite this increase, London boroughs believe they could make 'better use' of the levy if unspent levy funds were devolved to the London government so that the mayor could use them to increase opportunities for underrepresented groups.They also called for full skills devolution.
'It is fantastic news that London boroughs are continuing to fulfil their role as community leaders by creating opportunities for young Londoners from all backgrounds to apply their talents and begin their careers with local government and their partners here in the capital,' Cllr Peter John OBE, deputy chair of London Councils and executive member for business, skills and Brexit,
'This data shows that boroughs are excelling at helping businesses in their supply chains recruit more apprentices, but they and other employers could do much more if they were able to make better use of the Apprenticeship Levy.
'Our success also demonstrates the impact London government can have working together with business to create new apprenticeship opportunities.
'That's why we're also calling for any unspent Apprenticeship Levy funds generated in the capital to be devolved to London government.'