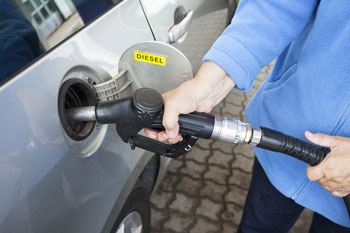 A pilot scheme to charge diesel cars more for parking within Marylebone is to be piloted by Westminster City Council from April.
The council will add an extra 50% to parking charges for diesel cars within F Zone in a bid to cut harmful vehicle emissions. It said that any money raised from the 'polluter pays' initiative will be spent on schemes to promote sustainable transport.
Cllr David Harvey, the council's cabinet member for environment, sports and community said: 'We have had a positive impact and reduced vehicle emissions through our anti-idling campaign days and by encouraging sustainable and active travel.
'Additional charges for diesel vehicles will mean people think twice about using highly polluting cars and invest in cleaner transport that will make a real difference in the quality of air we breathe and our environment.'
The pilot measure is supported by local stakeholders and partners within the Marylebone Low Emission Neighbourhood including the 3 business improvement districts (BIDs).
This year, the council will also launch a new EV infrastructure with charging points upgraded and increased by up to 20 new outlets.