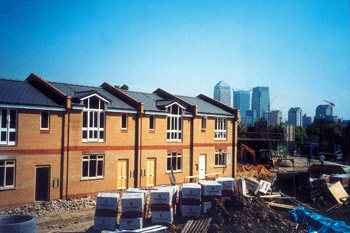 Local authorities in London have called on the Government to 'turbocharge' council housebuilding by lifting restrictions on the use of Right to Buy receipts.
London Councils, the umbrella group representing the capital's local authorities, warn that London's boroughs face constraints on their ability to deliver homes at significant scale.
The group says Whitehall should end restrictions on the use of Right to Buy receipts and provide clarity over long-term social rent levels. They argue these measures will make council housebuilding much more financially viable.
London Councils issued the plea 100 years after the Addison Act was signed into law on 31 July 1919, which gave local authorities significant new duties and funding for council housing.
'As we mark 100 years since the passing of the Addison Act, it's time to turbocharge council housebuilding through a new Addison alliance between central and local government,' said Cllr Darren Rodwell, London Councils' executive member for housing & planning.
'We want to work with the government to address restrictions on our ability to build. Through just a few key policy changes, the government could have a massive impact.'