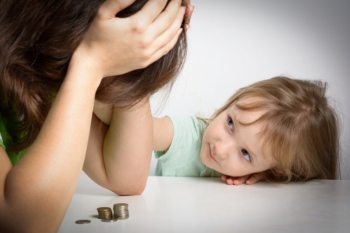 The extra cost of food, energy, and entertaining and home-schooling children has meant that low-income families with children are twice as likely to have increased their spending during the pandemic, according to a new study.
Pandemic Pressures, a collaboration between the Resolution Foundation and the Nuffield Foundation-funded Covid Realities research project at the University of York, notes that the pandemic has been marked by a huge reduction in overall spending.
However, this 'enforced saving' has affected higher income households more, as they spend 40% more of their income on recreation, leisure and hospitality activities than the poorest fifth of households (24% vs. 17%).
The research shows that the pandemic has in many cases made it more expensive to live on a low income with children.
Over a third (36%) of low-income households with children have increased their spending during the pandemic so far, compared to around one-in-six (18%) who have reduced their spending.
Among high-income households without children, 13% have increased their spending, compared to 40% who have reduced it.
The report found that the extra financial pressures on low income families were the result of higher food and energy bills which resulted from having children at home 24 hours a day, and the additional costs associated with home-schooling.
'The pandemic has forced society as a whole to spend less and save more. But these broad spending patterns don't hold true for everyone,' said Mike Brewer, chief economist at the Resolution Foundation.
'The extra cost of feeding, schooling and entertaining children 24/7 means that, for many families, lockdowns have made life more expensive to live on a low income.
'With the country going into another lockdown for at least the next few months, the chancellor should acknowledge the pandemic pressures that families with children face and reconsider plans to cut Universal Credit in just a few months' time.'