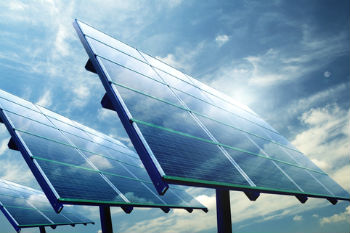 One of the biggest barriers to renewable energy uptake is the lack of grassroots awareness, the plethora of misconceptions, and the lack of clarity on facts surrounding the technology.
In the wake of recent environmental protests, we see that the shift to a more sustainable world must be driven by all levels of our society. Governments have their part to play, as do multinational organisations. The private sector must also contribute to the conversation, using their commercial motivations in the best way possible - with honesty and integrity.
This article will look briefly at how local authorities can also play an important role, especially in communications. It's important to highlight renewables as a realistic and feasible prospect for domestic dwellings and small businesses in the UK, and only a combined effort will do the job.
The good and the bad
Councils must try to practice what they preach. However, this has been a challenge so far.
As LocalGov reported last year, UK councils are spending £863m with the Big Six energy companies annually. As yet, none have taken the important step to switch to a fully-renewable supplier. Andy King recently wrote about the potential of district heating, saying that regional leadership is needed to reduce carbon emissions in the built environment. This involves collaboration within - and also between - regions.
That said, some are stepping up to the plate. Warrington Borough Council is taking huge steps, and aims to become the first UK local authority to meet all its electricity needs from renewable sources. Bristol City Council is also benefiting from a wind farm at Avonmouth, solar panels on council-owned buildings, and biomass heating systems. Bridgend County Borough Council is another fine example, whereby community collaboration is woven into the project.
This type of positive action is occurring across the UK. It's slower than needed, but the correct course is being set. However, whilst local authorities do encourage the use of renewables, they're not grasping the chance to become a key leading voice. What can be done to improve?
Communicating the compelling arguments
Which angles can local authorities target when trying to increase awareness about renewable energy? Firstly, you have the financial benefits. National government incentives like the RHI scheme are very rewarding, but can be confusing. Local authorities can help residents by sharing clear guidance, highlighting the financial benefits in terms of savings and tariff earnings.
Furthermore, climate change has been mistaken for an abstract and faraway concept. By showing the very real consequences on a local level, councils can use their authority to highlight the potential negatives for their community. But there are also positive outcomes for the area if people take action now, and these incentives should be broadcasted.
Air quality is a matter of top priority. Health is a compelling message, and to improve health we must have a cleaner way of living. The Office for Low Emission Vehicles has helped councils electrify more public transport, and this is to be celebrated. How can residents and businesses get involved to improve air quality and create a healthier community? Collaboration is needed.
In addition, renewables are often seen as complex, alien, and unattainable. Local authorities are a trusted voice in the community. Free from the shackles of commercial bias, they can highlight the genuine ease of installing renewables and guide the local community to reputable contractors in the area. Another reason for lack of uptake is the uncertainty about reliability. Councils can discuss how domestic technology has improved, without being advertorial.
Awareness channels
Renewable technology certainly isn't suitable for every household right now. But too many good opportunities are being missed due to ignorance, lack of motivation, or insufficient clarity. How can local authorities contribute to better awareness and clear information?
Traditional offline channels can't be ignored, even in this fast-paced digital era. Events, workshops, direct post, local radio and TV, and leafleting can get the message across effectively on a local level. These are tried-and-trusted methods.
However, digital channels are also key. Organic social media is somewhat scattergun these days, as the platforms force publishers to pay for the privilege of reaching an audience. Luckily, social media advertising can be done with a tiny budget, especially when targeted at audiences on a hyper-local level. This needn't break the bank on already-stretched public resources.
I also believe that private and public sectors can work together better. By finding mutual win-wins (not necessarily financial), different parties can pool their expertise to present a united front. Partnerships are critical. For example, local authorities could invite private sector professionals to run free workshops in return for brand exposure. Informative content for local audiences could be created using combined expertise, and promoted using combined budgets.
An open and collaborative mindset is needed, together with a dedication to the broader mission. Rather than sitting in silos, all stakeholders should seek to interact with each other, learn from each other, and help each other get the message out into the local community.
What's next?
A clean and green community is welcoming, and it is attractive. Local authorities can attract dynamic and forward-thinking people to their area by embracing and encouraging renewables. This is a tangible way to benefit the community, whilst contributing to a broader global mission.
Back in 2011, a REN21 report stated: 'The multiple roles of these local governments – as decision-makers, planning authorities, managers of municipal infrastructure, and role models for citizens and businesses – are crucial to the global transition to renewable energy now underway… Local governments can also play a key role as facilitators of change, particularly in terms of raising awareness and facilitating community and business actions by a range of stakeholders. Often the participation of many different local, regional, and even national stakeholders is important to achieving planned outcomes.'
The public and private sector have the same end-goal: to switch the UK over to renewables. There are clear partnerships to be found in these areas, which offers win-wins to all involved. Whether it's a consultative relationship or a sharing of resources, we must all come together to communicate the financial, environmental, and social benefits of using renewable technology.
Marcus Franck is the co-founder and marketing director at Smart Renewable Heat