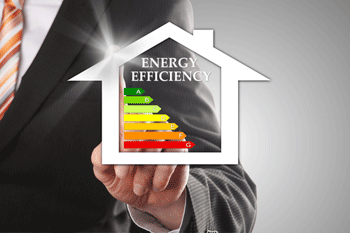 Evolving the way we heat buildings and moving away from the traditional one-boiler-per-property model could deliver major carbon savings, but it won't happen without cohesive strategies at the regional level, argues Andy King, director of energy and environment at engineering consultancy Sweco UK.
The energy required to heat the built environment is one of the biggest contributors to the UK's carbon emissions. It currently accounts for 16 per cent of emissions, placing it not far behind electricity generation (21 per cent) and transport (24 per cent). Therefore, a more efficient approach would make a major contribution to meeting the government's legally-binding obligation of cutting carbon emissions to 20 per cent of 1990 levels by 2050.
Aside from poor insulation, a big part of the reason heating in the UK is so inefficient is the highly distributed way it is set up. The vast majority of individual properties have their own boiler, many featuring ageing, uneconomical designs.
In light of the Chancellor's announcement to ban fossil fuel heating systems in new homes from 2025, alternatives must be sought. District heating – the supply of hot water to a number of buildings through a system of heavily-insulated underground pipes – is a front runner. These low-carbon schemes can create significant economies of scale for heating and hot water use and reduce energy costs for end users by as much as 30 per cent.
Established technology
This is not a new idea. Many nations – particularly the Nordic countries – already make extensive use of this type of system. Around 65 per cent of houses in Denmark are connected a district heat network, with almost all buildings in Copenhagen heated in this way.
In the UK, just two per cent of buildings are currently connected to a district heating network and these tend to be commercial properties, such as universities, in large cities.
This isn't to say there aren't some exciting projects in the pipeline. Leeds City Council, Vital Energi and Sweco are currently progressing one of the UK's largest district heat networks. It will convert steam generated at the Leeds Recycling and Energy Recovery Facility (RERF) into hot water, and distribute it along a 16.5km network to heat social housing and council buildings. ?
By replicating this across other UK regions, we can accelerate efforts to lower the carbon footprint of the built environment. Sadly though, while the number of projects is growing, this expansion is much slower than it needs to be. So, what is holding back widespread adoption by authorities across the country?
Local authority collaboration is vital
Funding is available from the government's Heat Network Development Unit (HNDU) to help undertake mapping processes and develop feasibility studies to check the viability and costs of potential energy networks. In addition, the Heat Networks Investment Project (HNIP) has also been created, which has made £320 million of capital funding available for network projects. But despite this, local authorities on the whole have so far struggled to get schemes off the ground.
The reason is many councils are approaching them in isolation. As a result, they are often unable to achieve the scale required to make a network financially viable, without the support and direction of a regional authority or partnership with other councils. Accessing the large renewable heat sources they need, such as waste energy plants, simply isn't affordable at small scales. To make matters worse, without access to previous feasibility studies and learning from other networks, authorities are finding themselves reinventing the wheel.
In addition to this, engaging with the stakeholders involved in the decision-making process – from energy suppliers to local businesses and communities – is proving costly and time consuming without influence from a more senior level of government.
The future
In Yorkshire, the West Yorkshire Combined Authority (WYCA) is doing things differently, setting-up a central Energy Accelerator programme under the umbrella of its green strategy. Through this structure, employed specialists are coordinating all heat network activity across the region – together with collating and sharing learnings with local authorities, it's providing a means for councils to access the economies of scale they need to make these schemes financially viable.
The potential benefits district heating offers local authorities in terms of transforming the efficiency of heating homes and other buildings is significant. As we've seen in West Yorkshire, adopting a collaborative approach which is led and directed from a regional level is key to delivering these schemes.