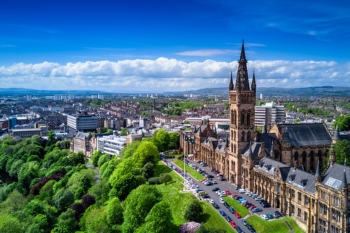 Scotland's largest local government pension fund will drop investments in fossil fuel firms that fail to act on the climate emergency.
Members of the £24bn Strathclyde Pension Fund agreed the move this afternoon in response to a call from Glasgow City Council – the fund's biggest employer member.
Chair Cllr Richard Bell said: 'When it comes to securing a just transition to a low carbon economy Strathclyde has always been happy to put its money where its mouth is.
'It's important that we continue to be bold and to lead from the front – and that is why we have agreed divestment will play a part in our strategy in future.
'We're putting fossil fuel companies on notice that if they don't take their responsibilities on carbon or climate seriously then we are prepared to drop them from our portfolio.'
The fund will now carry out an assessment of energy sector firms in its portfolios and agree minimum standards it will accept.
Cllr Bell continued: 'Responsible, forward-thinking companies will welcome Strathclyde setting a high bar.
'Ultimately, this is about saying we won't stand for companies putting our investment – and the retirement savings of hundreds of thousands of our members – at unnecessary risk.'
Strathclyde Pension Fund is based in Glasgow, which will play host to the United Nations' climate change conference COP 26 later this year.