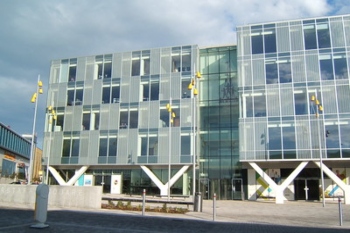 Not only does it find that UK Government is spending £2.3bn a year patching up ineffective old IT systems. Worse still, many public sector officials say that the focus on "keeping the lights on" for legacy systems is one of the greatest barriers to digital transformation and innovation across the sector. The current status quo is holding back the use of data that can provide government greater insight and operational intelligence.
The report also shows that by spending almost half of the UK's £4.7bn central government IT budget on outdated legacy systems, some departments are even failing to meet minimum cyber security standards. This is because old versions of software are often unsupported by IT vendors, leaving them exposed when it comes to defending against the latest ransomware vulnerabilities.
While the report focuses on central government, the same can easily be said for local authorities where there are less resources to mitigate these risks.
The Cabinet Office does, however, make recommendations and highlights where progress is, and can be, made. Solid progress is already underway in some parts of Government, such as the Department for Education and HMRC, where they're offering 'digital by default' citizen first services by switching to "lower cost, more scalable, cloudbased infrastructures."
The report also makes other recommendations that could benefit local government, including upskilling civil servants and senior leaders so that they have a "clear understanding of how to deploy technology effectively as an organisational lever." Ways of addressing the growing IT "legacy debt" and transitioning to cloud-based digital systems are also addressed.
Digital enablement and upskilling are also two key themes that emerged in a number of roundtables, hosted by ERP software provider TechnologyOne with the UK Tech Cluster Group, where a number of local authority leaders discussed how the UK can best recover and re-emerge from the pandemic and drive forward growth and innovation.
In local government a number of councils are leading the way when it comes to digital transformation. Blackpool Council, for example, is working with TechnologyOne to migrate to a OneCouncil Software-as-a-Service (SaaS) platform. The new technology will support more than 7,500 council employees, including 750 financial decision makers working across the unitary authority, as well as at Blackpool Coastal Housing, Blackpool Transport Services and its educational academies.
The SaaS technology will provide financial and business management tools for the unitary authority's employees, including general ledger, accounts, e-procurement, einvoicing, budget setting, monitoring, journal and report writing software.
Council Leader Lynn Williams says: "By introducing new intuitive enterprise planning software which our employees can access from anywhere, we'll be able to automate more processes, speed-up decision making and ultimately drive improvements at the council which deliver better services and value for local communities."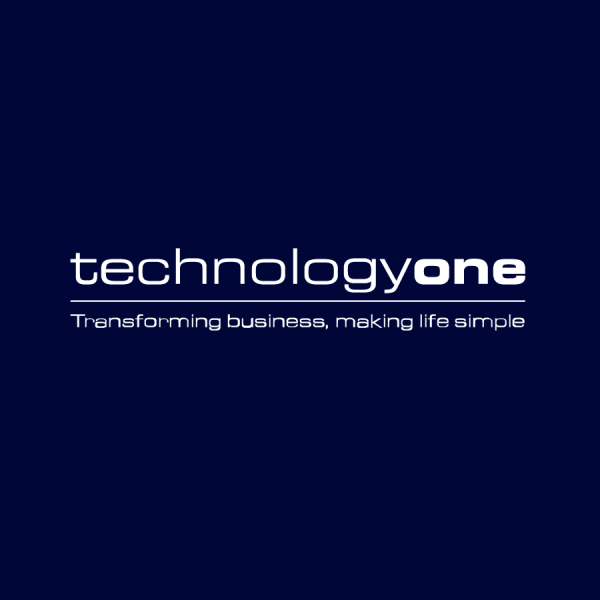 TechnologyOne's SaaS solution will replace old on-premise technology from business software provider, Advanced. As OneCouncil is easy to adapt, Blackpool Council will also be able to introduce further business functionality in the future, which could help further streamline business systems and processes.
Across the border in Wales, Conwy County Borough Council is also digitally transforming its business management and finance systems, which are used by thousands of employees.
The Welsh unitary authority, which employs over 4,400 people and provides 118,000 residents with services ranging from education, leisure facilities, social services, waste management and highways maintenance, is replacing on-site legacy systems that date back years and also switching to TechnologyOne's OneCouncil SaaS solution.
The SaaS platform will also bring greater business resilience to the council, as it will be accessible for employees at any time, using any device, wherever they are, through an intuitive online portal. The council also expects to reduce in-house IT support costs, as maintenance, data storage and software upgrades will all be carried out remotely, in the cloud, by TechnologyOne.
Sandra Forrest, Head of Accountancy and Exchequer at Conwy County Borough Council says: "We can't wait to start using TechnologyOne's modern, intuitive, costeffective finance system. It'll give us access to better management information and aid decision making. As employees can access it while they're out and about, we'll also see a lot of time savings, with teams being able to order new goods and sign-off their team's expenses on the move."
While the research was carried out in Australia, a recent report carried out by IBRS and Insight Economics, on behalf TechnologyOne, shows Australia could unlock a £119bn (AUS$224bn) financial dividend, and grow the economy by 1.3%, by speeding-up investments in digital transformation.
Similar to the UK, every year £37bn (Aus$70bn) of the £52bn (Aus$98bn) spent on software in Australia goes towards legacy on-premise platforms, which costs the economy billions and has a detrimental impact on the environment through higher carbon emissions. Substantial cost savings can be achieved from eliminating the cost of software ownership, alongside productivity benefits driven by the automation, scalability, and security SaaS delivers.
Digital transformation doesn't need to be costly, in fact if delivered properly it can provide huge financial and operational benefits. SaaS also provides councils with a digital core, joining up different departments to make better decisions and drive the real operational improvements and financial savings that councils so vitally need.
This article was sponsored by TechnologyOne
Blackpool Council photo: robert wade / flickr