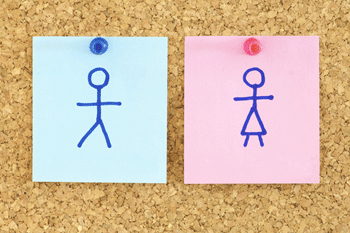 Local government is 'not fit for the future' due to outdated practices and attitudes that hold back gender equality, shocking new report reveals.
A report from the Fawcett Society's Local Government Commission has found just 4% of local councils in England have a formal maternity, paternity or parental leave policy in place for councillors.
Some councils reported having informal arrangements, but three quarters who responded to a Freedom of Information request said they had nothing on offer for women councillors who were pregnant.
The report, which asked 'Does Local Government Work for Women?', also discovered women are outnumbered six to one in finance or economic development roles, the positions which usually lead to the top.
This last fact, the authors of the report argued, helps to explain why just 17% of council leaders are women – a figure that has hardly shifted in 10 years.
Sexism was also discovered to be commonplace in local government, with almost four in 10 female councillors having experienced sexist comments from within their own party, and a third from their council colleagues.
The report, which was written in partnership with the Local Government Information Unit (LGiU), also found just one in three local councillors is a woman, and that at the current pace it will take county councils until 2065 to reach equality.
Women make up just 33% of council chief executives, the head of their non-political staff, yet 78% of council employees are women
In the new combined authorities all six elected metro mayors are men and just 12% of representatives are women.
'Local government is increasingly important for all our lives, but particularly for women,' said Sam Smethers, Fawcett Society chief executive.
'Yet significant barriers remain preventing their participation. This was the picture across all political parties. But many of the changes that are needed, such as a maternity policy for councillors, are relatively easy to introduce.
'As we get ready to mark next year's centenary of women's votes and the first women MPs to be elected we have to ask ourselves how we have managed to create new devolved institutions that are even more male dominated than local authorities.
'We are going backwards and that is fundamentally unacceptable in 21st century.'
'Councils should represent their local communities,' said Lauren Lucas, LGiU head of projects.
'Local authorities employ a staff that is three-quarters female and deliver services which have a major impact on women's lives.
'So when only 17% of their elected Leaders are women, it's clear that there are important questions to be asked.
'Local government has a long way to go before women are represented equally at a political level, but there are already examples of good practice out there and by working together we will meet this challenge.
'Local government will be the richer for it.'
Responding to the report, Cllr Marianne Overton, vice chair of the Local Government Association (LGA) said: 'The report rightly identifies that progress must be made at a faster pace to ensure a greater representation of women in our local authorities.'
'Local government must be at the forefront of driving change, but it will be important to get the balance right between changing culture and imposing structures.
'Change will also require all political parties, no matter the colour of their rosette, to fully engage and support a wide range of aspiring councillors.'