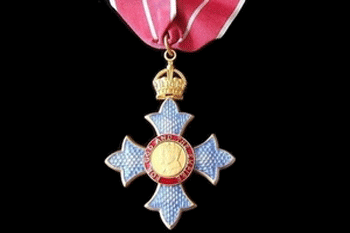 Council leaders, directors and chief executives have been recognised in the 2017 New Year's Honour list for their 'tireless' contribution to local communities.
Communities secretary Sajid Javid said: 'It's fantastic to see some of those working in local government and charities across the country recognised in the New Year's Honours list for their outstanding contribution to our communities.
'It's only right that these dedicated people and their tireless efforts are honoured in this way. I would like to thank them for all that they do.'
Kim Bromley-Derry, chief executive of the London Borough of Newham, David Hodge, leader of Surrey County Council, and Ravindra Govinda, leader of Wandsworth Borough Council all received CBEs in the 2017 list.
CBEs were also awarded to mayor of Doncaster Council, Roslyn Jones, and the Local Government Ombudsman Jane Martin.
Both Neil Stock, leader of Tendring District Council, and Robert Sleigh, leader of Solihull Metropolitan Borough Council were awarded OBEs.
Sonia Bassey-Williams, integrated early support senior manager at Cheshire West and Chester Council and Peter David Reeve, a councillor at Huntingdonshire District Council received MBEs in the honour's list.