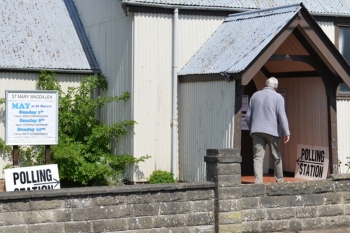 County councils have bucked the trend of Conservative success in the local election on Thursday, with a mixed picture for the party.
The counties saw two senior leaders ousted from their seats, while Cambridgeshire CC returned to no overall control after four years of Conservative rule.
In Hertfordshire CC, Conservative leader and chairman of the County Council's Network (CCN) David Williams lost his seat. The party, which has been in control for 20 years, lost four seats in all, while Labour lost three.
The Liberal Democrats picked up five of the seats, cementing their position in opposition, while the Greens and an Independent picked up the other two.
His departure will leave the CCN bereft of leadership as vice chairman Nick Rushton left following Leicestershire CC's exit from the Local Government Association.
A CCN spokesperson confirmed Cllr Williams would step down. 'CCN's director will now work with the network's Executive Committee and CCN's largest political group, the Conservative Group, to put in place the necessary interim arrangements for the leadership of the network,' they said.
In Oxfordshire CC, leader Ian Hudspeth lost his seat to a Liberal democrat. Overall the Conservatives lost seven seats, and Independents lost three, the Liberal Democrats gained seven, the Greens gained three, and Labour and Henley Residents Group each gained one.
Conservatives were down four in Lincolnshire CC, but comfortably held the council. In East Sussex CC the party lost eight seats and East Sussex CC lost four, but both retain their Conservative rule.
In Surrey CC, the party saw its majority slashed to just 6, holding just 47 of the 81 seats, while in Kent CC, the party dropped from 67 seats to 61, with a further seat to face a by-election following the death of a candidate.
There was better news for the Conservatives in the northern counties, where they gained nine seats in Derbyshire CC, six in Nottinghamshire CC and two in Lancashire CC.
In Wiltshire, the front-runner in the race to be the Police and Crime Commissioner has been told he will not get the job, even if he wins the count.
Conservative Jonathan Seed has been ruled out after it emerged he had a 30-year-old drink driving conviction, making him ineligible for the job.