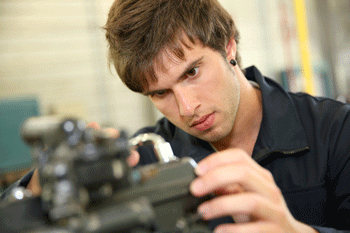 The local government sector will be required to hire 'thousands' of apprentices as part of Whitehall's commitment to deliver three million apprenticeships by 2020.
Skills minister Robert Halfon today announced the department for education (DfE) is setting the public sector a target of recruiting 200,000 more apprentices by 2020.
As part of the 2016 Enterprise Act, the Government made it a requirement that at least 2.3% of the workforce in public bodies with 250 or more employees should be made up of apprentices. This will come into force in April.
'We are committed to breaking down barriers and creating a ladder of opportunity for people everywhere,' Mr Halfon said.
'For our public sector to be the very best in the world, we need talented and ambitious people of all ages and from every background.
'Businesses across the country have well and truly got behind apprenticeships. Now it is time to ensure the public sector reaps the benefits of apprenticeships and young people get the opportunities they deserve.'