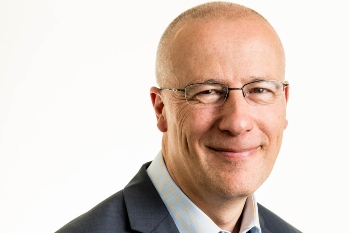 The UK government's recently launched National Infrastructure Strategy neglected to prioritise the retrofitting of our homes – a task which is of key concern to local authorities and a vital component of the UK's net zero ambitions.
Prime Minister Boris Johnson has highlighted the importance of a green recovery from COVID-19 and recent policy announcements such as the Green Homes Grant, the ten point plan for a green industrial revolution and revised aim of cutting carbon emissions by 68% by 2030 are significant.
However, central government must now give greater policy commitment and clarity to local authorities around making our homes greener, to ensure that the pace and scale of change meets the needs for a resilient and sustainable future.
UK homes account for almost 30% of our total energy use and around 20% of greenhouse gas emissions. Two thirds of homes are currently below an adequate level of energy efficiency and our homes are losing heat up to three times faster compared to our European counterparts.
Improving energy efficiency in our homes cannot wait but the National Infrastructure Strategy lacked a clear plan for delivering government's manifesto commitment to spend £9.2bn on retrofitting homes. Important decisions have been deferred to the long-awaited Heat and Buildings Strategy which may not even be published for another 12 months.
As a new Green Alliance report highlights, local authorities are ready to play a pivotal role in making our homes more sustainable. However, councils and local authorities cannot be successful in reducing carbon emissions in their areas without the backing of a clear national policy framework.
By providing a level of policy commitment and certainty, government provides delivery partners, such as local authorities and the supply chain, with the ability to plan properly for the longer term. This in turn helps to boost investment for a greener economy, including the creation of jobs across the UK.
Retrofitting the UK's 30 million buildings to effective energy efficiency standards by 2030 should play a big part in any green recovery as it has the potential to create 190,000 new jobs. In addition, improving home energy efficiency could help prevent the 3,200 deaths a year that are directly linked to cold, damp homes and significantly reduce the annual NHS costs of up to £2bn from treating health conditions made worse by poor housing conditions.
Even bigger savings are also on offer to householders. Homes that are more energy efficient could cut average energy bills by a quarter. This could potentially mean £7.5bn a year going back into billpayers pockets, further stimulating the economy.
These are massive benefits – and with local authorities at the heart of their communities, they are vital partners if the benefits are to be delivered. However, without clear, long-term national policies within which to work, local authorities cannot achieve the change necessary to address the climate emergency.
Mike Thornton is chief executive of the Energy Saving Trust