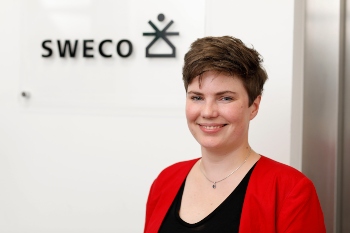 Local authorities have a key role to play in the journey to net zero. Their capacity to influence the green agenda is vast – be it mandating energy efficiency at new developments in their local area, or fast-tracking planning permission for new electric vehicle infrastructure.
However, achieving the UK's pledge to slash emissions to 100% below 1990 levels by 2050 relies on councils drastically reducing their carbon footprint across their own estate, too. A 2019 report by energy giant Centrica revealed that the public sector is responsible for 3% of the UK's carbon emissions – representing annual spending of £3.4bn every year.
Government support
Championing energy efficiency at local government level does not only deliver important environmental benefits, but can help generate significant cost savings, too. However, councils face the challenge of balancing green ambitions with the practicalities of introducing new energy savings schemes. They can be costly, take time, and require specialist knowledge and skills to execute successfully.
There is some support available from central government – last autumn it announced the Public Sector Decarbonisation Scheme (PSDS), a £1bn grant funding programme to help councils introduce new energy efficiency and heat decarbonisation schemes across their property portfolios. It welcomes applications for support in introducing air, water and ground source heat pumps, district heating, and electric heating.
The energy saving potential of these schemes is vast. District heating, for example, which connects multiple buildings to a communal system, has been shown to slash the energy needed to heat properties by up to 30%.
It is commonplace in countries such as Denmark, where 63% of domestic buildings are heated in this way. But it remains a rarity in the UK, providing just 2% of all heat demand across both domestic and commercial buildings.
Initiating the shift to green
The challenge is that access to funding alone is not enough to make these projects a reality. Much of the expertise required to make them a reality – and access the funding in the first place – lies within the private sector, and yet the onus remains with local authorities to mobilise them.
There is progress being made. We are helping to deliver a scheme in Peterborough, for example, drawing on best practice from our work in the Nordic regions, that will see a heat network of more than 25km of pipework introduced to the city, connecting more than 70 properties and delivering projected carbon savings of over 500kt of CO2 annually, equal to a 95% carbon saving against the current heat provision.
And the appetite for similar schemes is significant. The PSDS funding programme has proven hugely popular, and is already oversubscribed – despite its brief application window, and technically demanding application process. As well as having to facilitate site visits in conditions made challenging by COVID-19 restrictions, councils were required to provide details of potential cost and carbon savings generated by their proposed project – detail which they invariably did not have the resources to easily collate. In addition, identifying the scheme that best suits their individual needs and objectives is difficult, especially when councils are already so time poor, and grappling with squeezed budgets.
Number crunching
The key lesson learned from the PSDS application process is that we need a simpler way for councils to collect key data on their energy infrastructure, which they can then use to get funding applications off the ground. An example is Sweco's digital decision tree tool for local authorities, that allows them to plug in key information on current building characteristics, to generate bespoke recommendations on what measures they could fund through the grant programme. This is a key first step in opening up access to solutions being delivered within the private sector, and the expertise needed to develop a robust application for a viable scheme.
The decision tree tool is available free of charge on request to any council in the UK looking to introduce new energy efficiency measures across their property network, whether they are looking to apply for PSDS funding or not. It is designed to provide local authorities with an additional layer of easy-to-access support in taking the first steps towards decarbonisation by providing a shortlist of suitable energy efficiency measures and heat decarbonisation technologies based on property efficiency, age and other physical characteristics.
Leading the charge on energy efficiency
Local authorities are often vocal about their desire to support the green agenda, by reducing emissions and championing sustainability. But it's clear they can't do it on their own. Time, budget and resource pressures can make acting on these desires difficult, but leveraging government funding and tapping into private sector solutions is critical for setting the wheels in motion on a comprehensive decarbonisation programme.
Developing effective and productive public-private partnerships is critical to delivering net zero ambitions across local authority estates.
Dr Tanja Groth is director of urban energy at specialist engineering consultancy Sweco UK