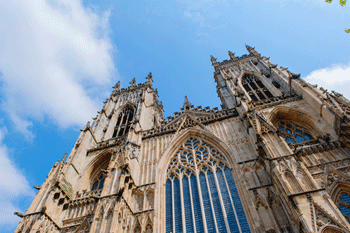 Six council leaders from Yorkshire have vowed to introduce the living wage, amid warnings town halls need to take stronger action on local pay.
A charter published today by the West Yorkshire Combined Authority (WYCA) has pushed local councils to introduce hourly pay at £7.85 by 2017, reform HR policies to better support low paid workers and take action against use of zero hours contracts in outsourced services.
Leaders from Bradford, Calderdale, Kirklees, Leeds, Wakefield and York have backed the 'No silver bullet' contract and will return to their town halls to implement the advice.
However the paper warned that truly successful support for low paid workers would come from widespread action by town halls to tackle shrinking wages across the region.
WYCA chair, Cllr Peter Box said: 'We are already ethical employers. However, we must look at how we work and our behaviours and systems through a new lens to make sure that at all points we are conscious of the needs of our lowest paid.
'This is critical if the people that fill these roles are to be supported to develop and progress in an environment where local authorities are changing rapidly. And what's more, it is critical to the success of the future of local government.'
Kirklees Council leader, Cllr David Sheard, added: 'By setting an example and encouraging other local organisations to do the same, we will hopefully help a lot more people in the region to take a step out of poverty.'