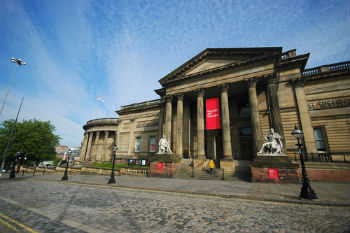 Liverpool City Council has used low code technology to implement a new Community Helper tool to enable efficient delivery of emergency support to citizens self-isolating as a result of the Covid-19 crisis.
The Council's Covid-19 response includes delivery of emergency food parcels, prescriptions, and social contact support to vulnerable people. It is receiving a large number of requests per day, with more than 900 enquiries for support during just one week in April.
The new system, developed in conjunction with Civica, is free for all councils for six months. Community Helper has automated all processes, making it easier to coordinate requests, remove errors and speed up delivery of key services for citizens. It is used to coordinate volunteer and partner agencies such as the Merseyside Fire Service, which is assisting with deliveries during the pandemic.
Will Costello, Head of Digital Services at Liverpool City Council said: "Community Helper has had a dramatic impact in Liverpool and the delivery of COVID-19 crisis support to residents. It has enabled us to streamline many of the business processes involved in delivering the service and is enabling more insightful decision making to be made based around demand and key reporting.
"The platform has not only provided us with a solution for the current situation, but also has the potential to continue to be relevant and help Liverpool City Council support the voluntary community sector in the future."
Building on Civica's iCasework cloud platform, Community Helper allows councils to co-ordinate support to their most vulnerable residents during the current pandemic. It offers a way to manage requests securely, with smart routing to rapidly match and direct incoming demand to service providers, volunteers or other agencies who are able to help. The digital platform is easy to use, quick to implement and highly secure, meaning it can be operational within hours.