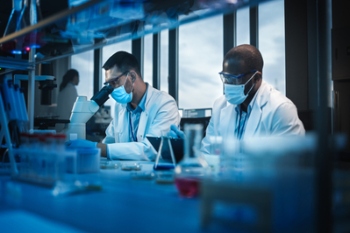 Mayor Steve Rotheram yesterday unveiled a multi-billion-pound plan to turn Liverpool City Region into an 'innovation powerhouse'.
The city region is aiming to invest 5% of its economy on Research and Development (R&D) by 2030, the mayor said.
Achieving this would add an estimated £41.7bn to the city region's economy and create 44,000 jobs.
Launched at an event in Parliament today, a new Innovation Prospectus details how the city region's expertise in infection control, materials chemistry and artificial intelligence would be a launchpad for future discoveries and investment.
With net-zero projects such as Mersey Tidal Power and hydrogen energy factored in, the city region has more than £12bn of innovation projects primed for investment.
'For as long as we have existed, people and businesses from the Liverpool City Region have been inspiring and changing the world. It's fair to say that innovation is in our DNA,' Mayor Rotheram said.
'But I don't want us just to dine out on our past. I am determined to make our region the country's innovation engine and to make that happen, we will be investing 5% of our GVA in research and development over the next few years – nearly double the government's national targets.
'I want to take advantage of our strengths – and potential – and turn them into profitable businesses, creating better, greener jobs and bringing greater prosperity to local people.'