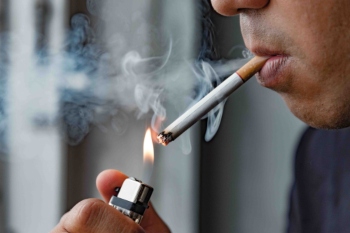 The number of smokers in the UK has fallen from 14.7% in 2018 to 14.1% in 2019, according to official figures.
The data from the Office for National Statistics shows that smoking rates have fallen in all four countries of the UK since 2011, with the largest decrease among 18-24 year-olds.
England had the lowest rate in smoking prevalence at 13.9%, with the highest proportion of adults in Northern Ireland at 15.6%.
Cllr Ian Hudspeth, chairman of the LGA's Community Wellbeing Board, said: 'Greater help is needed for those most in need of support, including routine and manual workers, pregnant women or people with mental health conditions.
'Every pound invested by government in council-run services such as public health helps to relieve pressure on other services like the NHS, criminal justice and welfare. Councils can help the Government to achieve its ambition of eliminating smoking in England by 2030, through their tobacco control and other public health and support services, but need certainty over their long-term funding.'