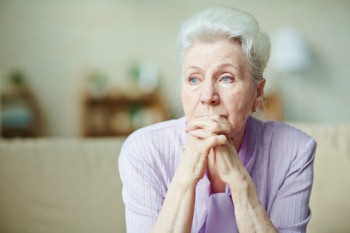 Having a safe, accessible home is crucial for a good later life.
But many people are not planning for, or even thinking about, what lies ahead. Research shows that more than half of us haven't given much or any thought to our hopes or ambitions for life after 60. I'll bet that far fewer are considering how their housing needs might change over the next 20 or 30 years.
Encouraging people to think about their home as they approach later life can have massive benefits for individuals, preventing people from having to move suddenly when their housing becomes unsuitable because of a health crisis such as a fall, or a change in circumstances like bereavement. It's also a crucial for society and communities, given the huge democratic shift we are experiencing. It is in our collective interests to ensure that people as they age are able to live in homes that support their changing needs, and help them to live independently, safely and happily.
And local areas have a vital role to play in helping people to think ahead.
Giving older people the right information in the right way
In Leeds, we've been working with representatives from Leeds City Council, Leeds Older People's Forum and Care and Repair Leeds as part of a group called Me and My Home. This sub-group of the Age Friendly Leeds Board and the Leeds Strategic Housing Board aims to understand and better meet people's needs when it comes to housing information and advice.
We already know from talking to people in later life in Leeds that having more information about their housing options, and knowing where to go for information, is important to them.
Our recent research in Leeds has helped us understand this more fully, looking at what is available, how information is presented, and whether it is meeting people's needs.
We found that local support is really important to people. They are attached to the communities they live in and want to get advice from trusted local people who understand them and the area.
So we're working with Leeds City Council and the Voluntary and Community Sector to find new ways to include housing in as many routine conversations with other services as possible.
If people aren't sure where to go they will look at the internet, but that can be overwhelming. In Leeds, the Leeds Directory is trying to overcome that. The Directory is an online resource signposting people towards a variety of services and resources, from local events to trusted tradespeople, and aims to provide a central hub for information and resources on housing options.
What other areas can learn from Leeds
Our work in Leeds was really insightful. Currently, local areas across the country all manage housing information and advice provision differently, but our research suggested a few key areas of good practice that local authorities should follow:
Create a central repository of up-to-date information. Co-ordinating advice is important, because having to repeat your problem or question to numerous different people can get tedious.
Create public awareness campaigns – but remember that people don't identify themselves as old. We need information and advice to appeal to a wide range of ages, including those people approaching later life, to encourage them to plan ahead. We found in Leeds that some people in later life wouldn't use services because they 'weren't that old', or sometimes because as owner occupiers they didn't realise they would be eligible.
Train up people who work or volunteer in local hubs, such as libraries, to give out information and advice on housing options. Give professionals the tools they need to have conversations about housing.
The most important thing? Start with the person. Talk to people in your local area. Engaging with people to identify barriers to ageing well and discussing together what can be done to overcome them is the most effective way to find solutions that will actually work.
Joanne Volpe is partnership manager at the Centre for Ageing Better