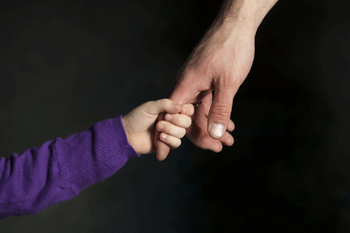 Council leaders have questioned 'new' government funding for adoption services, warning that town halls could struggle with reduced financial support.
Children and families minister Edward Timpson today announced £50m would be allocated to help local authorities recruit more adopters and house the 6,000 children waiting for a home.
However the Local Government Association (LGA) said the announcement instead marked a fall in the amount of cash available to town halls next year.
Chair of the LGA's children and young people board, Cllr David Simmonds, said: 'This isn't new money. It represents a net reduction in funding for local authorities and could impact on services for vulnerable children.
'This could include early intervention services which can help councils identify children that could benefit from adoption at an early stage.'
Timpson said the 'further £50m for councils in 2014' would 'help them put the building blocks in place to implement our reforms'.
A new leadership board will also be introduced to support councils implement reforms in the Children and Families bill, while an interactive map has been designed to help prospective adopters locate suitable agencies.
Timpson said: 'Our new adoption leadership board will play an important role ensuring local authorities and adoption agencies stay on track and recruit more adopters.'
Responding to the announcement, president of the Association of Directors of Children's Services, Andrew Webb, said: 'The reforms announced today will help local authorities to continue to drive up the number of suitable adopters approved and will give every child who needs a new permanent family, for whatever reason, the very best chance of being matched with one.'