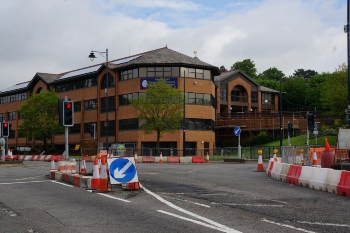 The leader of Merthyr Tydfil Council has been suspended for seven months after he breached its code of conduct.
Six complaints about Kevin O'Neill were referred to the Adjudication Panel for Wales by the Public Services Ombudsman.
A statement from the council said: 'Following a complaint against the leader of Merthyr Tydfil CBC, the Public Services Ombudsman for Wales has suspended Kevin O'Neill as leader and as a member of the council for a period of seven months commencing from 23rd December 2020.
'During this period, Kevin O'Neill will be treated as a member of the public, not as a councillor.
'In the meantime, deputy leader, councillor Lisa Mytton will represent the leader's office.'
Photo: © Ian S