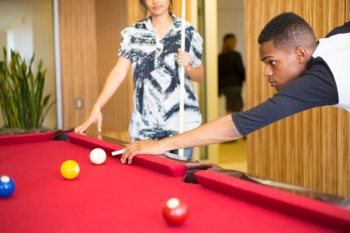 The Government has unveiled a £16.5m youth COVID-19 support fund to help protect the future of grassroots and national organisations.
The emergency funding package will be open to youth clubs, uniformed youth groups, and national youth and umbrella organisations to help mitigate the impact of lost income over the winter.
It will also ensure services providing vital support can remain open.
However, Labour warned the funding falls short of what youth organisations require to avoid closure.
Cat Smith, shadow minister for young people, said: 'This insufficient funding fails to deliver on the Conservatives' Manifesto pledge of £500m to the youth sector, leaving youth organisations on the brink of collapse.
'With one in four youth organisations facing closure before Christmas, this sum is a kick in the teeth to a sector already on its knees and to the young people who rely on the support of youth services.'