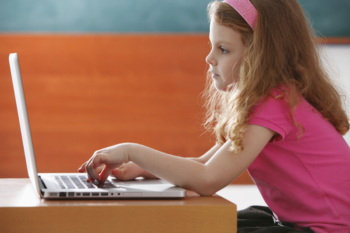 Disadvantaged children across England are to receive laptops and tablets to ensure they can continue their education from home during lockdown.
The devices will be ordered for children who receive support from a social worker and care leavers.
The Government will also provide 4G routers to disadvantaged secondary school pupils and care leavers that do not have access to the internet.
Education secretary Gavin Williamson said: 'By providing young people with these laptops and tablets and enabling schools to access high quality support, we will enable all children to continue learning now and in the years to come.
'We hope this support will take some of the pressure off both parents and schools by providing more materials for them to use.'
Schools and colleges will be able to keep their laptops and tablets once they have reopened.