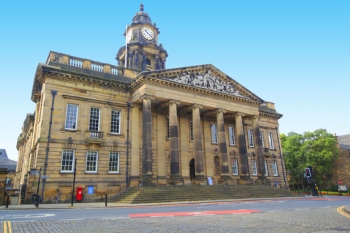 Lancashire's county councillors have endorsed plans which aim to deliver a devolution deal to the county.
The local authorities that make up Greater Lancashire – Lancashire County Council, 12 district councils, Blackpool Council and Blackburn with Darwen Council – have been cooperating to develop proposals covering the economy, transport, jobs, skills, and the environment, which they hope will secure a devolution deal for the county.
Entitled 'Our New Deal for a Greater Lancashire', the proposals were endorsed yesterday at a special meeting of Lancashire County Council.
'Since June all of Lancashire's 15 council leaders have been working together on these plans which we believe will benefit every part of our county,' said Lancashire County Council leader Phillippa Williamson.
'This is collaboration on a scale that Lancashire has never seen before. It sends out the strong message that we are united and unwilling to be left behind.
'We have a clear and ambitious vision to secure additional powers, decision-making, and significant additional funding which has the potential to transform our county and make a huge difference to the lives of all of our residents.'
The remaining 14 councils will scrutinise the same proposals in the coming weeks. If approved by all councils, they will be taken forward to Government.